2006 International Workshop
on Future Mobile and Ubiquitous Information Technologies (FMUIT'06),
in conjunction with
the 7th International Conference on Mobile Data Management (MDM'06),
Nara, Japan, May 9-12, 2006
General Information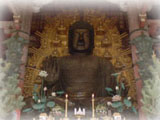 Welcome to first International Workshop on Future Mobile and Ubiquitous Information Technologies (FMUIT'06) to be held in conjunction with the 7th International Conference on Mobile Data Management (MDM'06).
This workshop provides students, researchers and engineers an opportunity to freely discuss new ideas, research trends, etc for wide variety of research fields related to mobile and ubiquitous computing. For this purpose, work-in-progress papers, papers with rough but novel ideas/ concepts are encouraged for submission, as well as papers with solid results. Also, paper submissions from students, young researchers, new comers to this research fields are strongly welcomed.
Topics of this workshop includes but are not limited to:
ad hoc networks
communication protocols
context-aware applications
data management in mobile/ubiquitous environments
distributed computing
embedded systems
home gateways/home networks
hyper text/media
information retrieval
inter-vehicle communication/applications
location-based systems
mobile agent
mobile applications
mobile network games
mobile network protocols
mobile/wireless networks
mobile devices
multimedia communication/applications
multimedia databases
peer-to-peer computing
seamless communication/seamless computing
security issues in mobile and ubiquitous networks
sensor networks
service discovery
service composition
service overlay networks
smart environment
ubiquitous devices
ubiquitous networks
ubiquitous middleware
vehicle applications
wearable computing
web services
web-based technologies
Workshop Venue
Nara, Japan, May 9, 2006
FMUIT2006 workshop is held in conjunction with The 7th International Conference on Mobile Data Management (MDM'06).
Workshop Program
FMUIT 2006 Final Program (html)
Author information
* Camera-ready Paper Submission *
The deadline of camera-ready paper submission has been postponed to April 10.
All camera-ready version must be equal to or less than 5 pages single spacing, including all figures. Detailed formatting instructions from IEEE can be found at:
ftp://pubftp.computer.org/Press/Outgoing/proceedings/instruct.pdf
Since all accepted papers will be published in IEEE digital library, please carefully follow the instruction to meet the requirement.
* Author Registration *
For each accepted paper, at least one person must register on-line from the following URL on or before April 10. At registration, you can also make reservation for hotels near workshop venue.
http://www.mdm2006.org/registration.html
Please note that papers without registration will be withdrawn from IEEE digital library and participant proceedings.
* Workshop Information *
FMUIT2006 is held in conjunction with IEEE MDM2006. Please refer to MDM2006 web page shown below for workshop venue and other information.
http://www.mdm2006.org/
* IEEE Copyright Form *
Each lead author must fax a sighed copyright form to IEEE because of uploading your paper on the Digital Library. The copyright submission dead line is April 14th. We have sent an email "FMUIT2006 Author Information" in 3/30. Please check the detailed information included in the e-mail.
http://www.ht.sfc.keio.ac.jp/mdm2006ws/FMUIT_MDM2006WS_copyright.pdf
Important Dates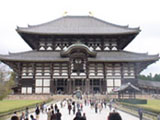 Paper submission :
Feburary 20, 2006

(deadline extended!!)

February 6, 2006
Notification :
March 20, 2006
Camera-ready papers :
April 10, 2006

(deadline extended!!)

April 1, 2006
Author Registration :
April 10, 2006
Workshop date :
May 9, 2006
Organizers
General Chair
Teruo Higashino, Osaka University, Japan
Program Co Chairs
Keiichi Yasumoto, NAIST, Japan
Takaaki Umedu, Osaka University, Japan
Program Committee Members
Ana Rosa Cavalli, INT, France
Khaled El-Fakih, American University of Sharjah, UAE
Kaori Fujinami, Waseda University, Japan
Takahiro Hara, Osaka University, Japan
Susumu Ishihara, Shizuoka University, Japan
Yutaka Kidawara, NICT, Japan
Sanjay Madria, University of Missouri-Rolla, USA
Pedro Jose Marron, University of Stuttgart, Germany
Jun Miyazaki, NAIST, Japan
Kazushige Ouchi, Toshiba, Japan
Yoshito Tobe, Tokyo Denki University, Japan
Yuan Xue, Vanderbilt University, USA
Daeyoung Kim, Information and Communications University, Korea
Woontack Woo, GIST, Korea
Masashi Toda, Future University - Hakodate, Japan
Toshiyuki Amagasa, University of Tsukuba, Japan
Adam Jatowt, NICT, Japan
Tsutomu Terada, Osaka University, Japan
Naoki Shibata, Shiga University, Japan
Shinsuke Nakajima, NAIST, Japan
Akiyo Nadamoto, NICT, Japan
Yuko Onoe, NTT DoCoMo, Japan
Hirozumi Yamaguchi, Osaka University, Japan
Miki Yamamoto, Kansai University, Japan
Other Information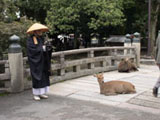 Accepted papers are planned to be published as IEEE digital library after the workshop. Also, they are published in the Conference Supplement incorporated into the main MDM 2006 Conference cceedings.
PDF version of this page is here.
mailto : fmuit2006-chairs
higashi-lab.ics.es.osaka-u.ac.jp